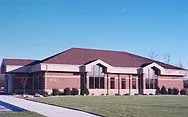 Brownstown Office
Athens Podiatry Group
19723 Allen Road
Brownstown, MI 48183
734-479-8383
734-479-8382 fax
Office Hours

| | |
| --- | --- |
| Monday: | 9:00 AM - 5:00 PM |
| Tuesday: | 9:00 AM - 5:00 PM |
| Wednesday: | 9:00 AM - 5:00 PM |
| Thursday: | 9:00 AM - 6:00 PM |
| Friday: | 9:00 AM - 3:00 PM |
| Saturday: | 9:00 AM - 12:00 PM | every other Saturday |
| Sunday: | Closed |

Flat Rock Office
Flat Rock Office
14835 Telegraph
Flat Rock, MI 48134
734-782-5800
734-782-5011 fax
Office Hours

| | |
| --- | --- |
| Monday: | 9:00 PM - 4:00 PM |
| Tuesday: | 9:00 PM - 5:00 PM |
| Wednesday: | Closed |
| Thursday: | 9:00 AM - 12:00 PM |
| Friday: | 9:00 AM - 3:00 PM |
| Saturday: | Closed |
| Sunday: | Closed |
Click here for our Patient Privacy Information
Appointments
We know you have many choices when choosing a Podiatrist in Brownstown, MI, so we have made requesting an appointment a simple process via our Web site. If, for some reason, you cannot keep a scheduled appointment or will be delayed, please call as soon as possible. We appreciate at least a 24 hour notice to cancel or change an appointment.
Emergencies
We also offer full time coverage of any foot care emergencies that may arise. Please call our office for further information. A sincere effort will be made to follow-up on phone messages as quickly as possible. Emergency Cell Number: 1-734-775-2050
Insurance
Today's health care system is a complex system of insurance companies. As participating physicians with Medicare, Blue Cross, and most of the other commercial companies, we will try to assist you in your health care insurance endeavors. HMO patients are responsible for obtaining their own referrals from family practitioners. Patients are responsible for co-pays and deductible.
Health Care Insurance we accept:
AARP Claim Unit
Administar Medicare B DME
AETNA
AETNA U.S. Healthcare
American Community
Anthem Blue Cross
Bankers Life & Casualty
BCBS
Blue Care Network
Bridgestone/Firestone
Cape Health Plan
Care Choices HMO
Champus/Tricare
CIGNA
Connecticut General
Coresource
DMC Care
Ethix Great Lakes
Ethix/ProAmerica
First Health
General American
Great West Care Health
Harrington Benefit
Health Alliance Plan
HRM Claim Management
Humana
MCare
Medicare
Medicare Blue
Michigan Regional Council
NALC Health Benefit Plan
NGS American Inc.
OmniCare
Palmetto GBA RR Medicare
PHCS
PPOM
Preferred Choices PPO
Samba
Select Care
Select Care CCN
TeamCareThe Wellness Plan
Total Health Care
UltiCare Choice Network
UniCare
United Health Care
Weyco Inc.
Workers Compensation
---
Office Procedures and Policies
Original x-rays are not released to patients and a charge of $5 per sheet is required to copy x-rays.
There is a charge of $10 each for all insurance forms that a patient requests be filled out by the physician.
When patients are obtaining orthotics half down is required at the time the casting is done in order for them to be sent out no matter if their insurance supposedly covers them or not. When we are paid by their insurance, a refund will then be made to the patient. The office orthotic policy is handed out when appointment is made for casting.
If a patient has no insurance or their insurance requires a copay, payment is expected at the time of service.
No patient under 18 will be treated without permission of a parent or guardian.
Patients with an insurance requiring referrals are responsible for contacting their Primary Care Physician before their appointment and must have them at the time of their appointment or they will have to reschedule. The office policy on this is handed out at their first visit.
Patients are required to sign surgical consent forms before a surgery is performed and after the physician explains the procedure and risks involved in detail. Copies are given to the patient.
When a patient has a complaint about a service or bill, the appropriate person is contacted and if they are not satisfied with their explanation then further help is obtained.
There will be a charge of $20 for all returned checks.
In the interest of our patient's health we comply with and/or exceed the guidelines and recommendations set forth by OSHA and state laws regarding sterilization. We feel this is very important to you and your family's health.
Our Office
As a licensed podiatrist in Brownstown, MI we believe our patients deserve to have the information needed to make good choices about their foot and ankle care. Our goal is to educate each patient and begin a relevant treatment program with the highest quality of care available. Whatever your foot and ankle trouble, we'll work together to find the answers that will comfort you and bring you relief.
We take pride in providing you with a comfortable office experience. Our qualified staff is friendly and will ensure a pleasant visit. Our main office is conveniently located in Brownstown, MI. We invite you to call our office with any questions via the contact us page of our website.